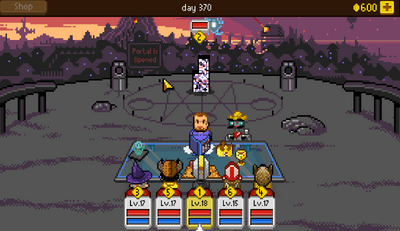 MissingNo is a glitch Pokemon that could be found in the Gameboy games Pokemon Red and Blue. The type of MissingNo that appears within Knights of Pen and Paper is named "RB". MissingNo is found in the Wizards of the East Coast.
In Pokemon Red and Blue
Edit
MissingNo is a data package in Pokemon Red and Blue that was used to fill space in the unused data of the game. There are seven forms of Missingno, all appearing in the wild, all of which can only be found through glitching within the game.
MissingNo was a filler for unused data in Pokemon Red/Blue.
MissingNo can transform into any enemy in this game.